clubberia
NEM実用化
クラブイベント
ストリーミング配信
Takamasa Owaki
NEM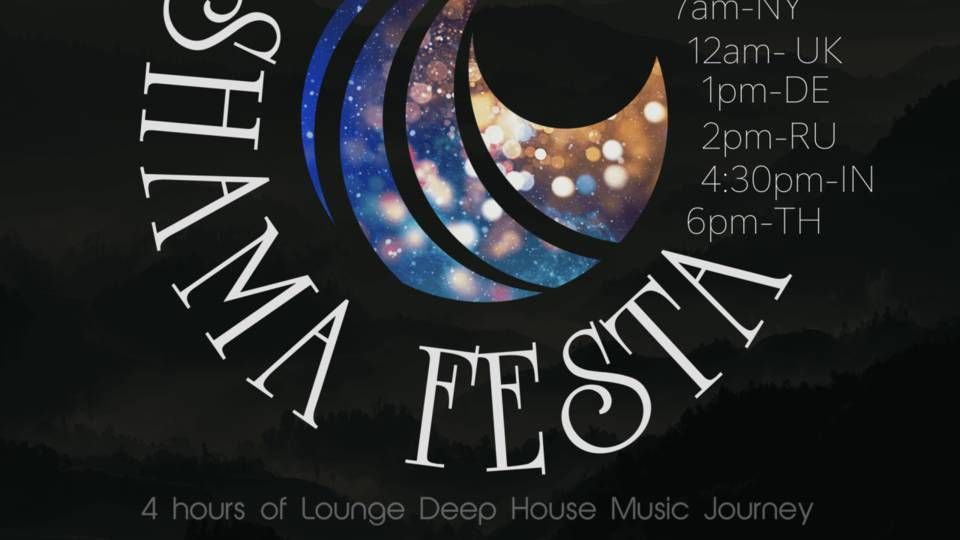 ストリーミングライブ配信 [2020-08-29 (Sat)] NEM保有者が得するキャンペーンを開催!DJ Takamasa Owaki
8/29(土)午後8時より開始予定の、DJ Takamasa Owakiによる4時間の高音質DJ MIXストリーミング配信イベント
このイベントの中で、NEM保有者が得する特別キャンペーンを開催いたします

【特別キャンペーン】

アーティストをサポートして、オリジナルMixCDを手に入れよう!!

イベント中に画面に表示されるRQコードをスキャンして、支援金としてPaypal経由で1000円以上の送金、または『仮想通貨NEM』を50XEM(XEM:通貨単位ゼム 1XEM≡7円として350円相当)送金された方全員に
イベントの為に録音した60分間の高音質MixCDのダウンロードコードが返信されるキャンペーンを開催いたします。
MixCD・・・このイベントの為に録音されたディープハウスの新曲を中心にミックスした60分間のハイレゾ高音質音源。今後販売する予定も無く、このイベントでご支援をされた方だけが聴くことができる特別版となります。
コロナ禍でクラブに遊びに行く事もままならない昨今、『自宅をクラブ化出来る』として注目が高まるストリーミング配信イベント。
ハウスミュージックに特化した楽曲販売サイトTraxsourceにおいて、「DJ TOP10 チャート」というDJのお勧め曲リストの週間売上ランキングで、6位を獲得(日本人DJでは100位以内は同週唯一)し、イギリス・アメリカ等海外を中心に人気上昇中のDJ Owakiの奏でるミュージックジャーニーに自宅にいながら参加できる当イベント。 是非皆様のご参加をお待ちしております!!!!

後日キャンペーンの成果を集計してご報告させていただきます。
Traxsource トップページ(ランキングは常時変動しています。トップ10に入っていない場合はTOP100をチェックまたは、下のリンクをご参照ください。)
リンク:DJ Takamasa Owaki作成のDJチャート 好評販売中!
イベントサーチ イベント情報
https://eventsearch.jp/online/streaming/354338
iFlyer イベント情報
https://iflyer.tv/event/329339/
公式ページ
https://cactusexperience.storeinfo.jp/posts/9410213
English
ーーーーーーーーーーーーーーーーーーーーーーーーーーーーーーーーーーーーーーーーーーーーーーーーーーーーーーーーーーーーーーーーーーーーーーーーーーーーーーーーーーーーーーーーーーーーーーーーーーーーーー

DJ Takamasa Owaki's 4-hours High-Quality DJ MIX Streaming distribution event scheduled to start at 8 pm on Saturday, August 29 (Japan Time).

During this event, he holds a SPECIAL CAMPAIGN for NEM holders!!
✨SPECIAL CAMPAIGN✨
Support Artist and Get MIXCD💿
Sending Back My Original 60min Mix DL code
For Everyone Who donates 1,000yen with PayPal / Or 50XEM
Both QR-Code Scannable📱 in the party
NOTE: Please leave your Email address in sender 's message if supporting via PayPal ⚠️
About MixCD : All New Song & Dope Tracks Only
Deep House 60min Mix

It's a streaming distribution event that attracts attention as "You Can Clubbing At Home" these days when you can't go to clubs with coronal bruise.
At Traxsource, a music sales site that specializes in house music, won 6th place in the weekly sales ranking of the DJ recommended song list called "DJ TOP10 Chart" (the only Japanese DJ within 100th place was the same week)・This event allows you to participate in the music journey played by DJ Owaki, which is gaining popularity mainly in the United States, the UK and other countries, while at home. We look forward to your participation! !! !! !!
We will report the result and details after the event.
Traxsource Top Page: Takamasa Owaki rancked Top6 of this Rancking Only 1 Japanese rancked in Top100 now (Rancking is constantly changing check Top100 or other Link below if couln't find him from Top Page)
Takamasa Owaki's DJ's Chart NOW ON SALE
Event Search
https://eventsearch.jp/online/streaming/354338
iFlyer Club Event web Site
https://iflyer.tv/event/329339/
Author:

Takamasa_Owaki
Published on: 14/08/2020 16:55
(edited on: 17/08/2020 14:20)