NEM Forum
symbol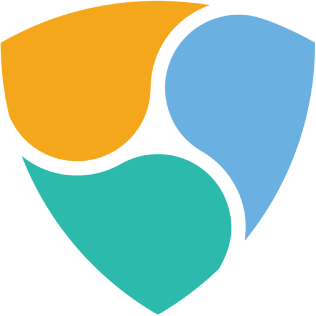 NEM Symbol 0.10.0.6 Release and Next Steps (02/02/2021)
NEM Symbol 0.10.0.6 Release Announcement & Next Steps
As communicated in the General Update (01-Feb-2021) 8 yesterday, we are pleased to announce the release of various components in the Symbol 0.10.0.6 release.
Summary
Core, REST + SDKs releases are provided; fixing most known important issues
Wallets will release later this week; Desktop and Mobile
Two issues found very recently, require another patch, it will fork Testnet
An interim stress test is likely to occur this week to ensure it is still passing
NGL final stress test will not occur until after the fork, likely next week
Release Components
The main release components are:
Wallets & CLI
You will see that Wallets have not been included in this release, they will come later this week and rely on some of the components above (REST and SDK). This is deliberate to allow additional time for testing and validation after the last couple of releases had problems.
The Desktop Wallet release is expected to resolve/improve Delegated Harvesting and Multi Signature functionality among various P2 Issues.
A new version of the mobile wallets (Android and iOS) will be released which contains a significant number of resolved issues.
These releases are expected to resolve all P1 issues and most P2s, a subsequent patch release may be issued for the wallets before launch with additional issue resolutions in.
It is very likely the next wallet release will require you to backup and re-import your private keys. I suggest you back them up if you haven't already, if the accounts on Testnet are important to you - backup the the individual keys, not the profile/mnemonic. This is due to a change in the derivation path to increase security in preparation for Launch release version.
Known Issues
There are 2 important known issues that were raised in the past 2 days. They are well advanced in their resolution but could not be included in this release. These two issues are both considered very important for launch and at least subsequent patch release will be issued for these:
It is likely these will be released early next week but until they have been resolved and tested no commitment is made on the exact timing. We decided to continue with this release because it contains important fixes which require validation and are needed for the Wallet issues to progress.
It is known that one of these issues will require a hard fork of Testnet when it is applied, so final stress testing will not happen until after the patch and the fork.
NGL Stress Testing
The planned NGL final stress test prior to selecting a launch and snapshot date will occur after the the issues above are resolved and released.
In addition, we will endeavour to run another stress test this week to test today's patch and will be working with the NEMTus team to retest the "Daoka-Canon" issue that is fixed in this patch.
Author:

vlad
Published on: 03/02/2021 08:51
(edited on: 09/02/2021 12:01)